Whether it's internet speed, mobile signal or some knowledgeable advice about farm communications, Fieldtalk can help. Fieldtalk, which was formed in 2001, is based in the Cotswolds and operates throughout the UK. The company offers professional, friendly advice and expertise. Their driving force is to bring reliable communication to businesses typically left to struggle in… 'not spots'.
The proprietors of Fieldtalk have a strong involvement in rural activities including farming and country sports. Their agricultural heritage dates back 150 years to R A Lister & Co – a familiar agricultural brand. Most farms in the UK will have had a Lister diesel generator, grain-dryer or sheep
shears at one time or another! With all this experience in both agriculture and telecommunications, Fieldtalk really understand the problems faced by farmers, land owners and other rural businesses.
Fieldtalk's products include:
Internet
Slow internet is still a huge issue for rural farms and businesses. Fieldtalk can offer different options to improve internet speeds and help improve farm operations.
ATV tracking
A discreet tracker monitors the movements of your machinery in real time, allowing you to check their status and location history 24/7; with notifications of unauthorised movements. Another fantastic benefit is the 'Over Alerts', which notifies your contacts automatically if your machine turns over. Right now, you will receive a £25 Mole Valley Farmers voucher for each tracker bought! *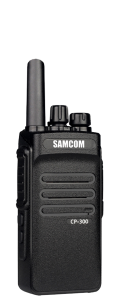 Two-way radios
Reliable communications are imperative in what can sometimes be dangerous, lone working conditions. Fieldtalk offer tried and tested technology for every environment. Choose from licencefree options for short range or basic use; or go licenced for greater coverage and functionality.
Mobile phones
Fieldtalk offer contracts, independent advice and even multi-network contracts to maintain communications, even when travelling in and out of mobile signal, by automatically switching between networks. Right now, you will receive a £10 Mole Valley Farmers voucher with each 24-month contract! *
Testimonials
Grant Little, Show and Events Manager, Mole Valley Farmers
"The radios have been fantastic at this year's shows, where mobile signal is often lacking – they have also been very easy to use. We were amazed at the signal range and we didn't have any interference from other radios on site either. A really cost-effective product, which I wouldn't hesitate to recommend."
Adam Henson's Cotswold Farm Park
"Fieldtalk has been our mobile phone provider for a number of years. We have always been very happy with the pricing packages offered by Fieldtalk and their service has been second to none. We have a very good relationship with our Senior Account Manager who is always extremely helpful. "The farm suffers from poor phone signal and Fieldtalk have kindly supplied trial SIM cards from other providers, as well as signal boosters so that the mobiles will work in the farm office. When we were looking for two-way radios to work in our farm tractors, Fieldtalk were happy to supply and fit everything and also supply SIMs for mobile data to run the steering systems. We have no hesitation in recommending Fieldtalk."