A Dedicated Service for the Rural Business Community
Do you love living and working in the countryside but are tired of the poor broadband speed and mobile phone coverage?
Poor connectivity can be a major issue for your business, whether it's broadband speeds that make most aspects of running your business online impossible, or mobile phone coverage that makes you wonder what you are paying for!
Our background in both agriculture and telecommunications means we really understand the communication challenges your rural business can face, the environment you have to work in, and what's important to you to help run your business. We have put together a product range to help you, whether it's your internet speed, mobile signal, or you just need expert advice, Fieldtalk will find a solution.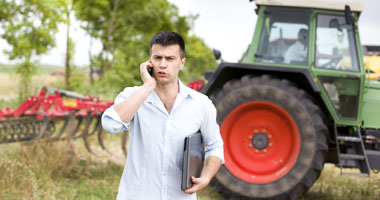 We help businesses such as:
Tree Surgeons
Farms
Rural Estates
Equine
Support
Rural Vets
Lone rural workers
Top 5 Requirements:
Coverage
Price
Durable equipment
Knowledgeable advice from people who understand the issues
Support
Lone worker protection